Quality Products on Time & on Budget
Fabrication Services
Fabrication Services
Doral's custom Fabricators work with a wide variety of materials including carbon steel, stainless steel, aluminum, alloys and plastics to design and fabricate whatever your business needs.  
Our expertise and experience in design and fabrication, along with our state-of-the-art machinery, ensures that you will get the highest quality product, on time and on budget.
Doral's Fabrication Services Include:
Fabrication Job Shop - one-off projects to multiples
Food Grade Fabrication
Aluminum & Stainless Steel Fabrication
Structural Steel Fabrication
Platforms, Catwalks, Handrails, Stairs, Ladders and Decking
Fabricate Hoppers & Chutes
Onsite Measuring & In-house Custom Designs
Blasting and Painting Capabilities
Machining Services
Industrial Sheet Metal
Industrial Ventilation
Custom Plastic Tunnels for Automotive Clean Rooms
Examples of our in-house equipment include:
Python® - Plasma Cutting 7 Axis Beam Processor
Plasma Table - HD 400 Amp 8' x 24' Table with Flame Cutting Attachment
4,000 Watt Laser 5' x 10'
400 Ton Press Brake
Shearing Capabilities
5" Boring Bar
Marvel Saws
Plate & Sheet Rolls
Lathes
Mills
Whitney Punch
Who do we normally work with?
Plant Engineers
Maintenance Personnel
We Invest In the Latest Technology - to Save our Customers Time and Money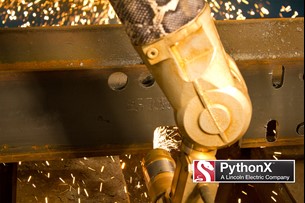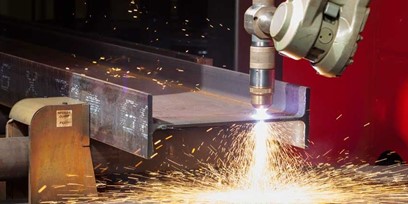 PythonX is a robotic CNC plasma cutting system that has revolutionized steel fabrication.  We are able to process parts faster for your project to help you meet and beat your deadlines. 
EXAMPLES OF OUR WORK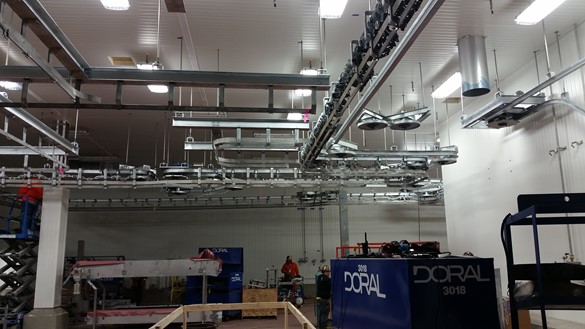 Overhead Meat Processing Conveyor System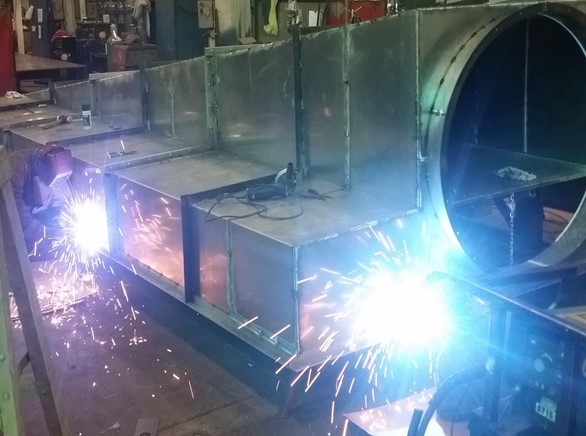 Fabrication of Ventilation Hood
Doral Fabricates Stainless Steel Stack and Stack Support Steel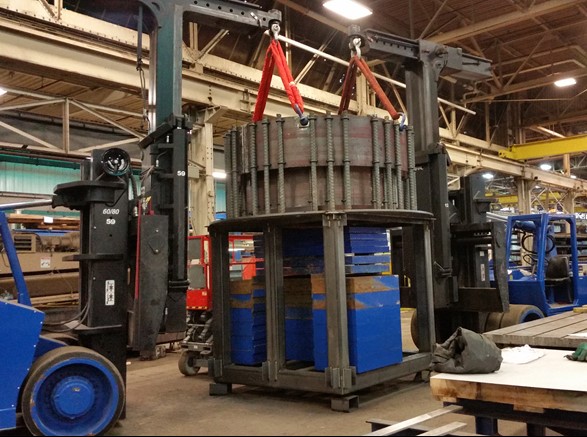 Lifting Device Fabricated to Lift Rebar Cages for the Foundation Support Columns on the MKE Zoo Interchange Project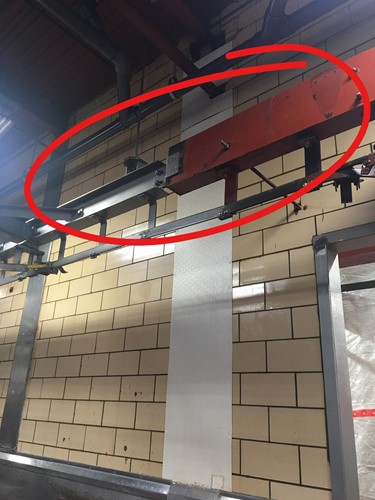 Fabricated and Installed this Upgraded Overhead Meat Rail Conveyor System for a Smokehouse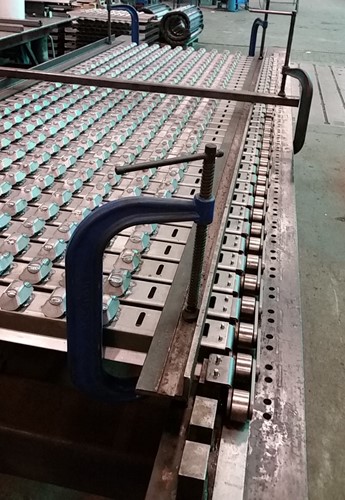 Designed, Fabricated and Installed the Custom Molds on this Oven Conveyor Chain for a Tortilla Chip Operation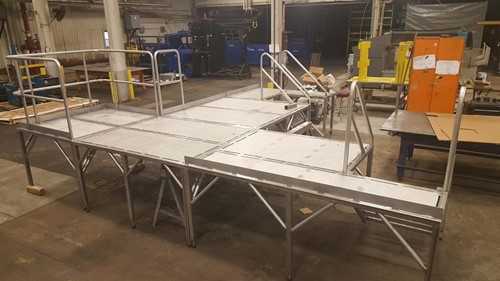 Fabricated Stainless Steel Platform for an OEM Working with a Mutual Customer in the Cheese Industry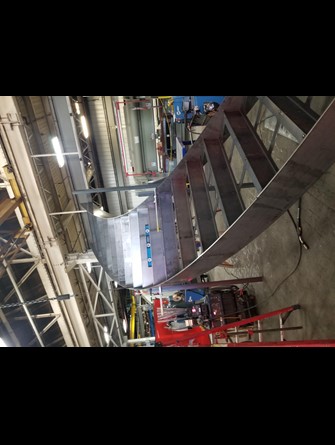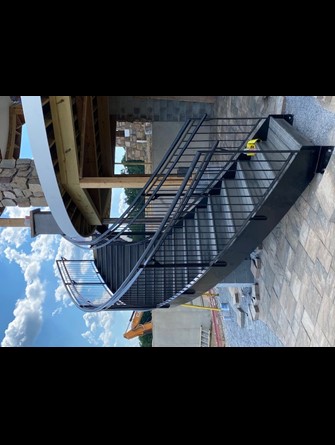 Custom Staircase - Designed, Fabricated and Installed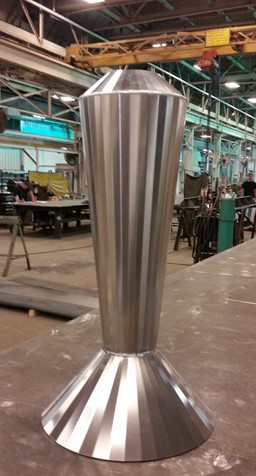 Game Ball Stand for the Pro Soccer Team, The Milwaukee Torrent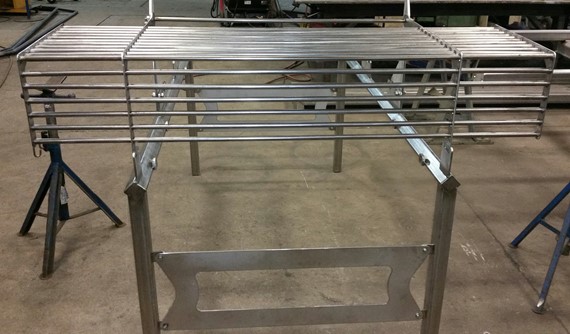 Standalone Guard for a Shaker Conveyor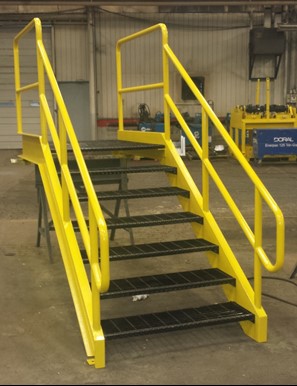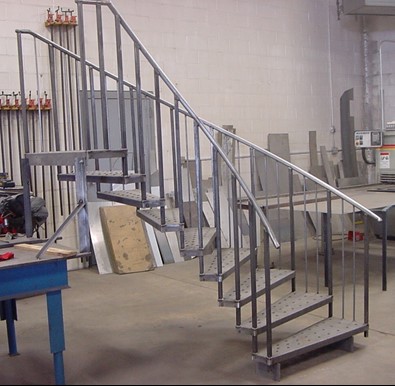 Doral will Custom Fabricate Stairs for Your Project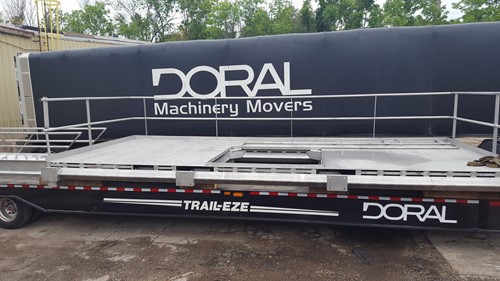 Ready to Ship and Install this into an Organic Foods Packaging Line.
Constructed with 304 Stainless Steel, this 762 sq. ft platform comes complete with 1 1/4" Stainless Steel handrail and an 8 ft. sliding handrail section for accessibility
Call Doral Corporation at 414-489-7000 or click here to discuss your upcoming project.