Custom Design - Fast Turnaround
Conveyor Installation
Conveyor Design and Installation
We have extensive experience designing, building and installing conveyor systems in a variety of facilities and industries.  We can evaluate your current setup and help you decide if a new conveyor system is necessary or if modifications can be done to your current system to minimize cost.  However large or small, our goal is to complete your conveyor project on time and on budget. 
Examples of Industries Served
Automotive
Metal Working
Foundry
Food and Beverage
Forging
Container
Plastics
Packaging
Machine Shop
Printing
Distribution
Paper
Power & Energy
Count on Doral for your Conveyor Needs
Design, Build, Paint, Deliver (Worldwide), Ongoing Maintenance
Types of Projects
Grain Conveyors
Grain Elevators
Plastic or Metal Conveyors
Sand Transfer Conveyors
Food Conveyors
Cement Conveyors
Vibratory / Shaker Conveyors
Casting Cooling Line Conveyors
Paint line Conveyors
Overhead Chain Conveyors
Meat Processing Lines
Examples of Our Work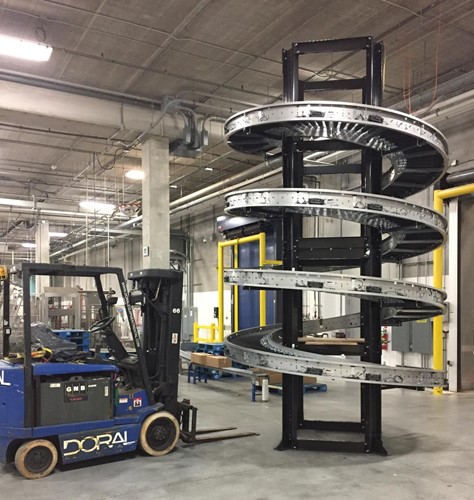 Spiral Case Conveyor Installation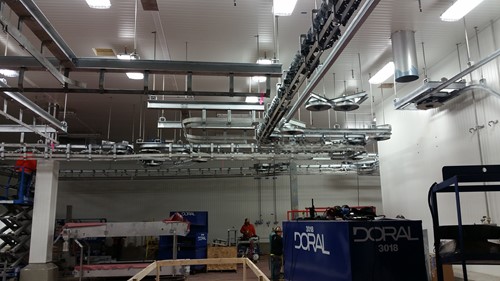 Overhead Meat Processing Conveyor System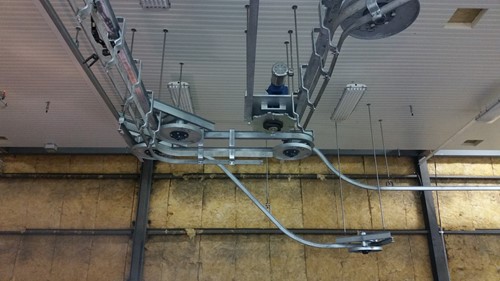 Overhead Meat Processing Conveyor System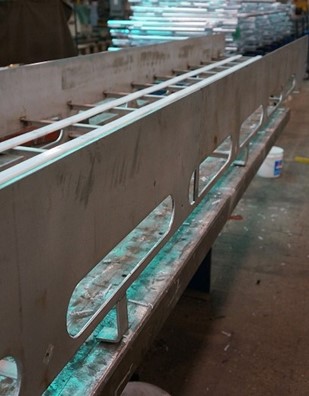 Building a Conveyor for one of the World's Top Meat & Poultry Producers for their Pork Loin Skinner Line

Modified Curved Conveyor for Packaging Line in Beef Processing Operation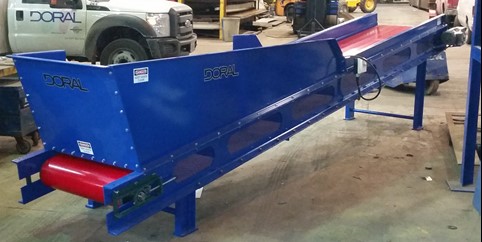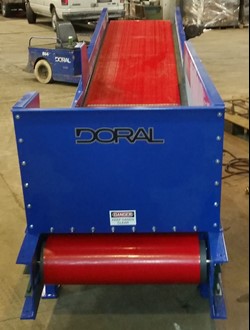 Custom Built Conveyor by Doral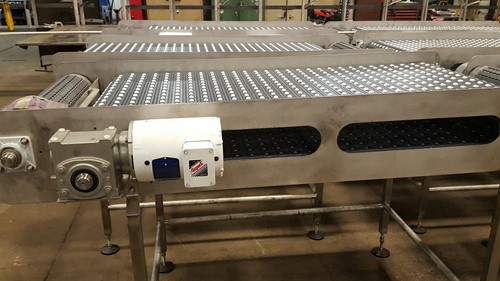 These Conveyors were Modified to Build Exact Replicas Using Components and Design of Existing Lines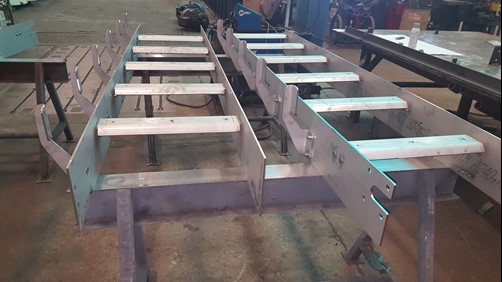 Meat Processing Conveyor Frame and Side Guards
Call Doral Corporation at 414-489-7000 or click here to discuss your conveyor project needs.