Save Money - Breathe Easy - Ask Our Experts
Shot Blast Equipment & Dust Collection
Doral Corp Manufactures Shot Blast Equipment
Your business is unique in application, process, material handling, workflow and facility constraints.  Doral Corp can create cost effective, custom shot blast equipment with our in-house engineering and manufacturing capabilities.
We offer competitive pricing on replacement parts and upgrades for equipment manufactured by others as well.
Save Time,

our customers have reduced cleaning times by more than 50% 
Are You Compliant?  Let our experts guide you through current OSHA and NFPA regulations
Dependable Machines that Last
We build our machines with heavy armor plate exterior walls and /or alloy and manganese steel inner linings.  Our typical blast cabinet wall thickness is normally 1" thick or greater.
Durable, Cost Effective Component Parts
Doral Corp is committed to the use of standard, commercially available components such as motors, gear boxes and electrical controls in our equipment design to minimize initial cost and the cost of replacement parts.
Custom Dust Collectors
Dust Collectors are a functional component of a blast system. In addition to removing process dust from the blast operation, dust collectors function with the air-wash separators to reclaim and reprocess used abrasive.
Lower Operating Costs and Increase Performance by properly venting your blast machines

Breathe Easy,

failure to provide adequate dust collection results in an environmentally unsafe atmosphere



Examples of Our Work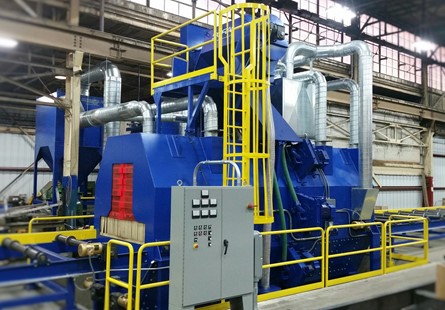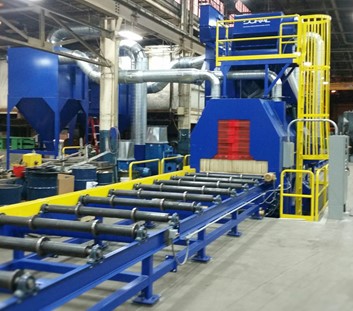 Custom Built Blast Machine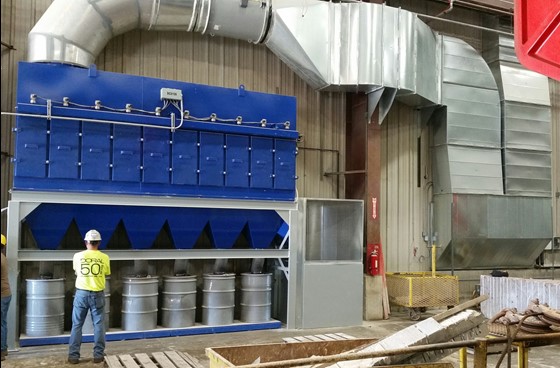 Custom Built/Installed Dust Collector
Refurbished Blast Machine, Before and After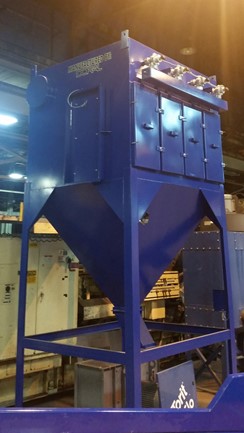 Custom Built Dust Collector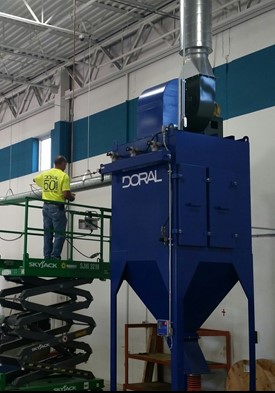 Six Cartridge Dust Collector Hooked-up to a Laser Cutter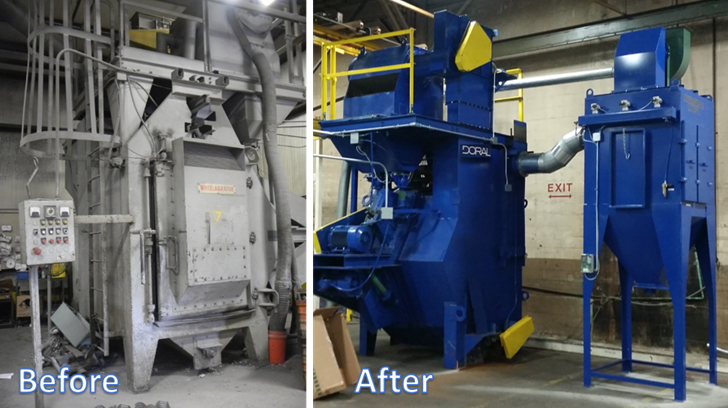 Refurbished 2 Blast Wheel Spinner-Hanger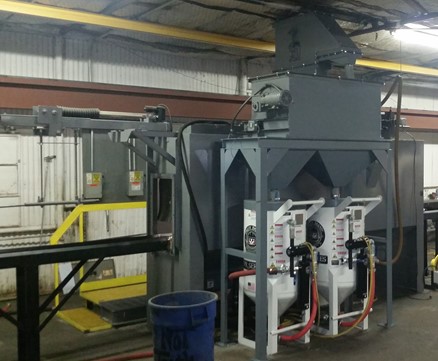 Shot Peening Machine for the Oil Industry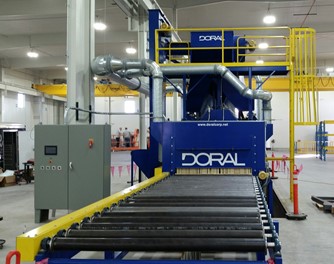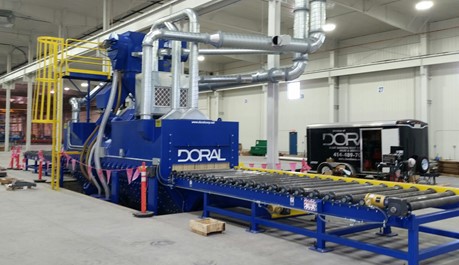 4 Wheel Pass Through Blast Machine that will be Blasting all the Parts to Assemble the Miltary's New Assault Vehicles

30 cartridge 12000 CFM Dust collector

Custom Built Blast Rooms - Booths With Dust Collection With Full Abrasive Recovery Systems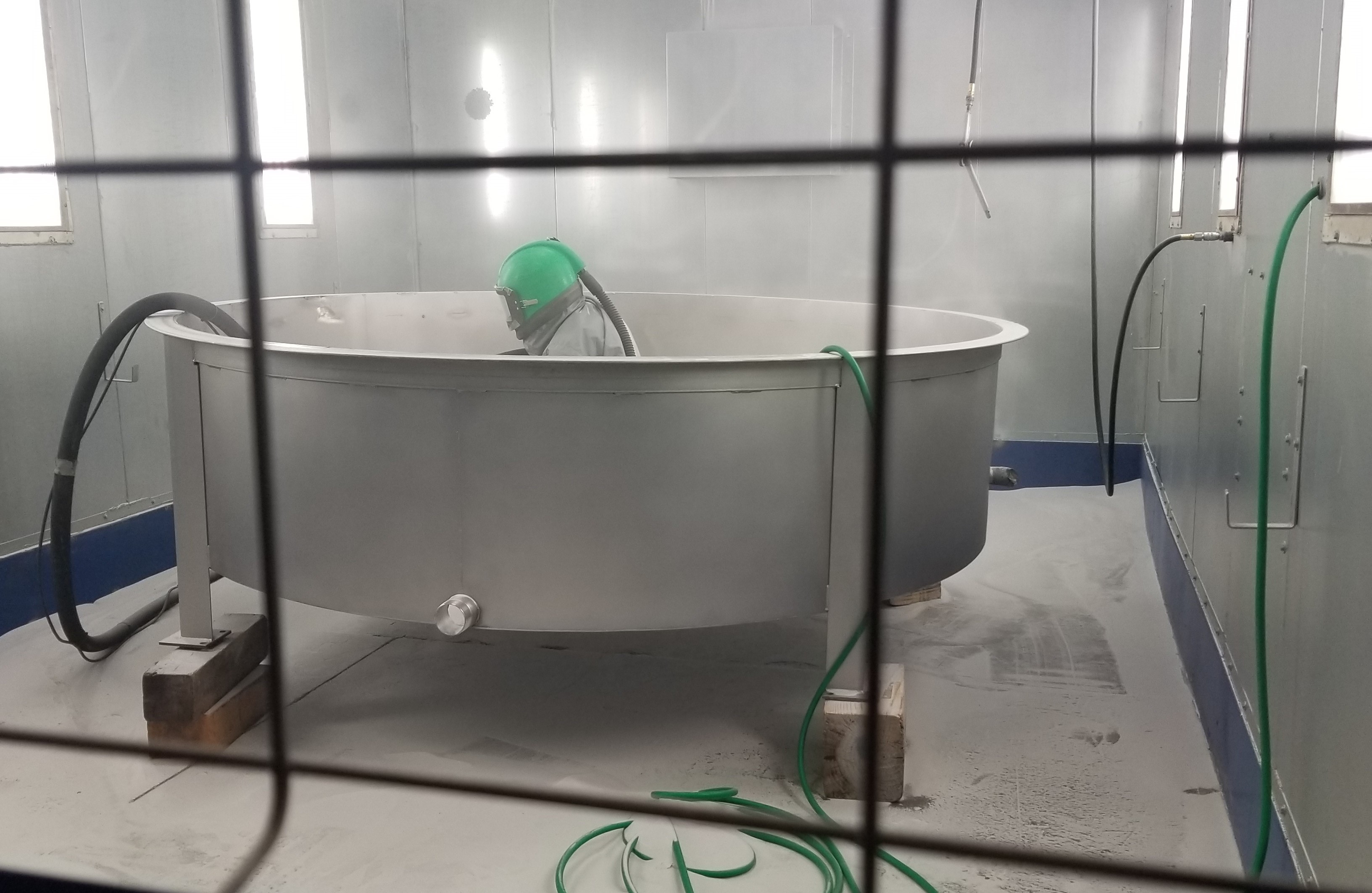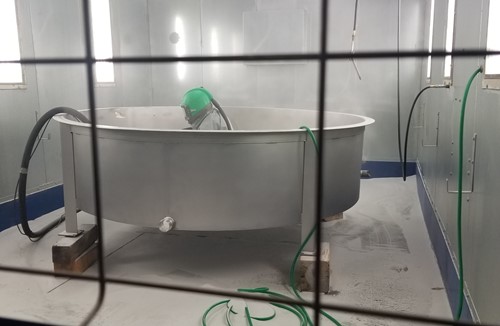 Bead Blast Booth
We are Factory Direct Distributors for:
  
Call Doral Corporation at 414-489-7000 or click here to discuss your upcoming project.